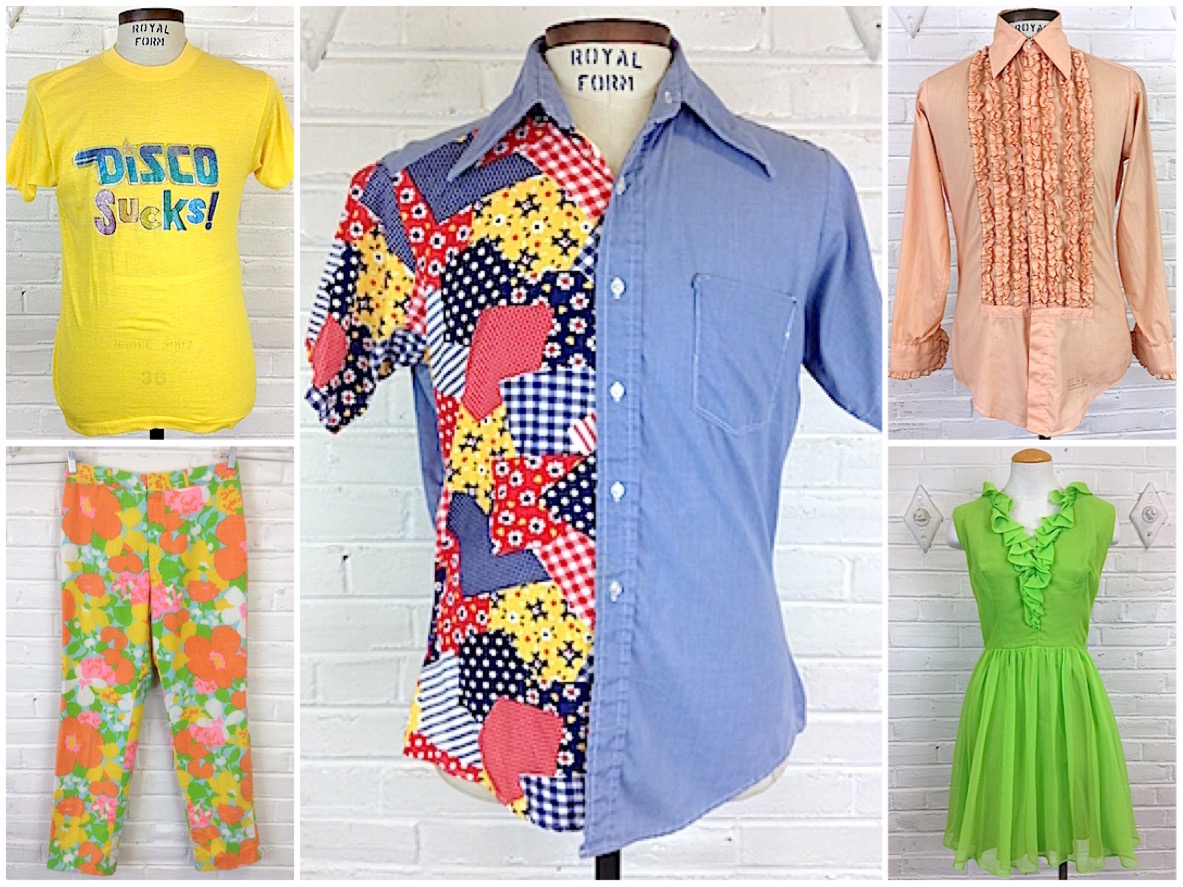 Sazz Vintage Clothing
Yes! We have UGLY CHRISTMAS SWEATERS! Just scroll down.
Established in 1999 and based in Philadelphia; we offer over 1,000 pieces of mens, womens, and kids, vintage clothing, ranging from the 1940s to 1990s. We specialize in 1970s disco clothing, t-shirts, 70s tuxedo shirts and jackets, western shirts, hippie/boho styles, and ugly Christmas sweaters.

Items just added 8/17-8/24
All Women's Vintage Clothing